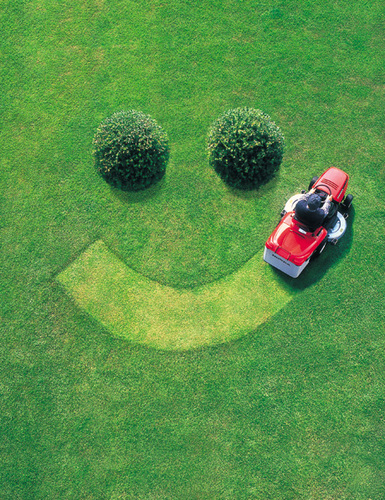 MOW & GO Lawn Mowing Service
SKU 00040
Product Details
Our Signature MOW & GO Lawn Mowing Service From Only 35.96!
Keep your lawn and yard tidy and neat, and spend your weekends with your family instead of working in your yard. For an affordable price we will mow your lawn, power edge your walks, patio and driveway, and string-trim along your fences, planting beds, trees and any structure within your lawn areas. And since grass clippings are a source of natural/organic fertilizer for your lawn, we recycle/mulch your lawn's clippings back into your turf to promote a healthier lawn. As a final step, we blow your walks, patio & driveway clean of clippings and debris. And since this service is provided on a regularly scheduled bases, with service on the same day of the week each time we come out, you are sure to have a well manicured lawn for you and your family to enjoy!
Here is what you can expect:
Your lawn will be mowed, with alternating pattern each visit (where feasable)

Your sidewalks, curb, driveway, and patio will be power edged

Your planting beds, fence line, foundation, swing sets and any areas mower can not get to will be line/string trimmed

Your sidewalks, curbs, driveway, patio, porch will be blown free of clipings and debris
Please note that:
There is a 6 visit minimum

A surcharge fee may apply if there is excessive growth on initial visit.


Service is on going from year to year unless you notifies us otherwise, or until you cancel service.
A landscape waste disposal fee of $5.80 per can applies for disposal (if any) of clippings, leaves, debris, etc. associated with services rendered.

Save this product for later
SOME SERVICES CAN NOT BE ORDERED ONLINE. IF YOU DON'T SEE WHAT YOU'RE LOOKING FOR PLEASE SEE OUR SERVICES PAGE OR CLICK HERE FOR PRICING INFORMATION ON OUR OTHER SERVICES.
Pricing for the following services are based on lot size. Don't know your lot size? Use this simple Measure My Lot app and find out, or give us a call at 630-219-0034 and we'll look it up for you!.